"Hinterland's painterly wilderness is one of the most evocative settings on PC."
- PC GAMER
Early Access to The Long Dark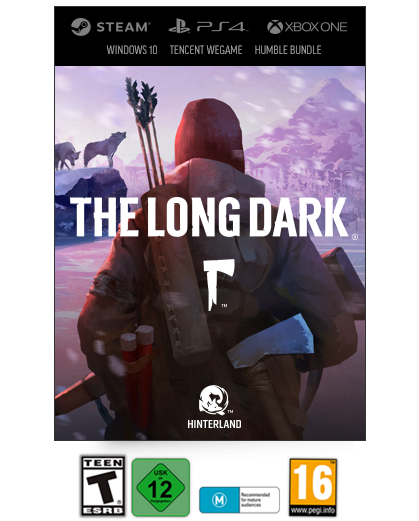 USD $34.99
Buy now and get instant access to Survivor Mode
(on Steam and XBox One only)
Early Access to THE LONG DARK gives you immediate access to Survivor Mode, with Episodes 1-5 of WINTERMUTE (Story Mode) included in the price. Episodes 1 & 2 launch on August 1st, 2017.
"The Long Dark is a troubling yet beautiful gem."
- WIRED
Welcome to the Quiet Apocalypse
THE LONG DARK is a thoughtful, exploration-survival experience that challenges solo players to think for themselves as they explore an expansive frozen wilderness in the aftermath of a geomagnetic disaster. There are no zombies — only you, the cold, and all the threats Mother Nature can muster.
Deep survival simulation gameplay where every decision matters. Explore a large open world in search of resources.
"THE LONG DARK is the survival genre at its brutal best."
- ROCK, PAPER, SHOTGUN
Join the Community
Discussion Forums